John Legend
Barista Brian with world famous music artist John Legend and his very own latte art creation.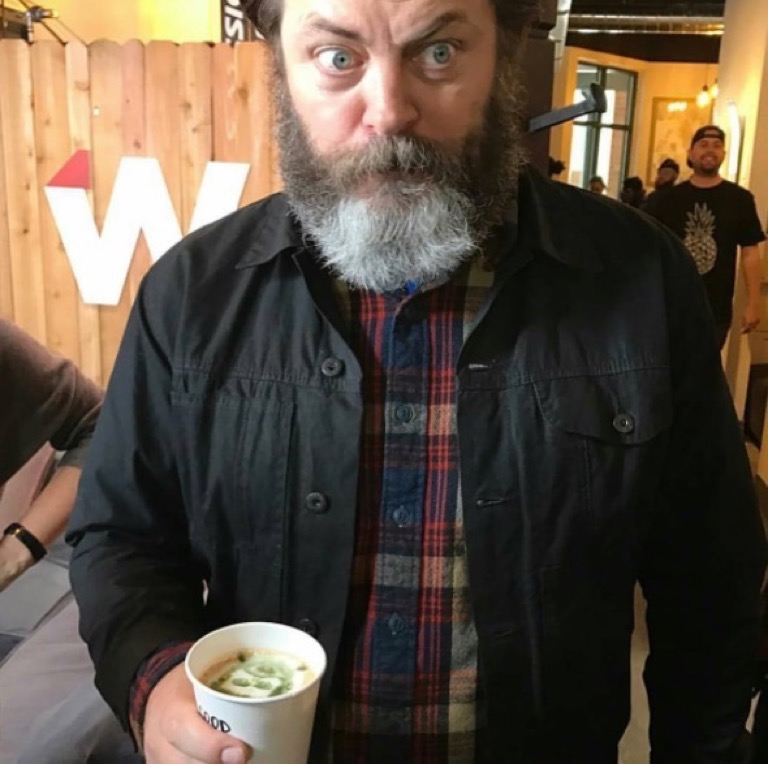 Nick Offerman
Nick Offerman from NBC's Parks and Recreation at Sundance 2017
Rashida Jones
Actress Rashida Jones, best known for her roles on NBC's The Office, Parks and Recreation and Fox's Boston Public, posing with her very own Barista Brian latte art portrait.
Jack Black
Actor Jack Black posing with Barista Brian and a latte art creation featuring his character Po from DreamWorks Animation's Kung Fu Panada.
Geena Davis
Geena Davis enjoying her latte art portrait
Ray Romano
Comedian Ray Romano with Barista Brian and his latte art portrait
Elizabeth Olsen
Actress Elizabeth Olsen with her special Avenger latte art.
Peter Dinklage
Our favourite Lannister from Game of Thrones, Peter Dinklage posing with his very own Barista Brian latte portrait.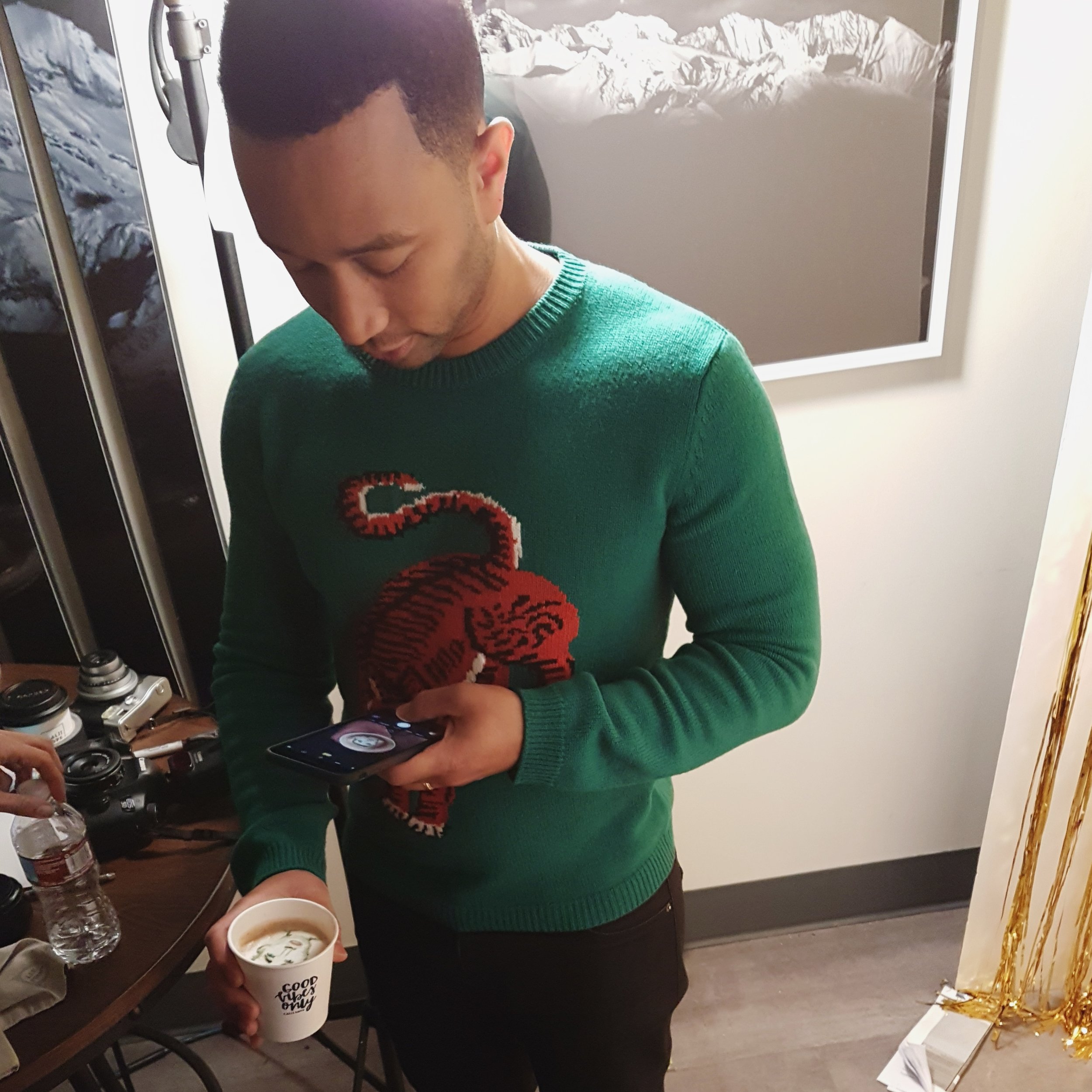 John Legend
Mr. Legend loved his latte art portrait so much he took a photo for his Instagram followers!